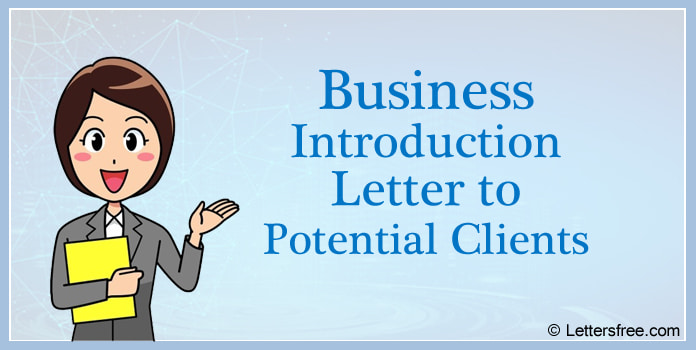 Businesses need to expand their client base and for doing that it is extremely important to write introduction letter to potential clients. The purpose of a business introduction letter to potential clients is to formally introduce your company along with the range of products and services provided by your company to the prospective clients. The business relationship introduction letter to clients marks the first step to the new relationship you can have.
We have come up with Business introduction letter to potential clients template. You can use this company letter of introduction to potential clients and customers to create a personalized letter for your organization.
Business Introduction Letter To Potential Clients Sample Format
From:
Anderson Smith
Manager
Professional Supplies
60, Remington Lane
New York
Date: January 27th, 2021
To,
David John
Manager
Rene Group of Hotels
18th, Park Avenue
New York
Dear Mr. John,
I am writing this letter on behalf of Professional Supplies in order to introduce our organization. We are one of the most reputed and oldest companies in the field of kitchen supplies to the hotel industry. Since 1985, we have been a promising name in USA and we have over 100 clients across the country whom we supply a wide range of kitchen essentials for their hotel.
We are aware that your hotel is known for its quality and associating with our company will help you meet your quality standards without any compromises. Professional Supplies is dedicated towards offering quality products at best prices and within the promised time. We have even come up with the facility of auto-generate weekly orders which are designed as per weekly requirements of your hotel to make sure that your kitchen never runs out of supplies.
We have enclosed with this letter a list of our products along with pricing for your reference. Please feel free to get in touch with us at 9898989898 or email us at [email protected].
We look forward to hear from you.
Sincerely,
Anderson Smith
Manager
Professional Supplies
New York
Given Below are a few Introduction Letter samples for a clearer Idea.
Self-introduction Letter to Colleagues
Sales Contract Introduction Letter
Introduction Letter to Parents from Teacher
Introduction Letter to Foreign Buyer
Startup Company Introduction Letter
Business Introduction Letter to Prospective Clients
Company Introduction Letter to New Clients
Sales Introduction Letter
Personal Introduction Letter
New Product Introduction Letter
New Employee Introduction Letter
Job Introduction Letter
Realtor Introduction Letter
Company Introduction Letter
Self Introduction Letter