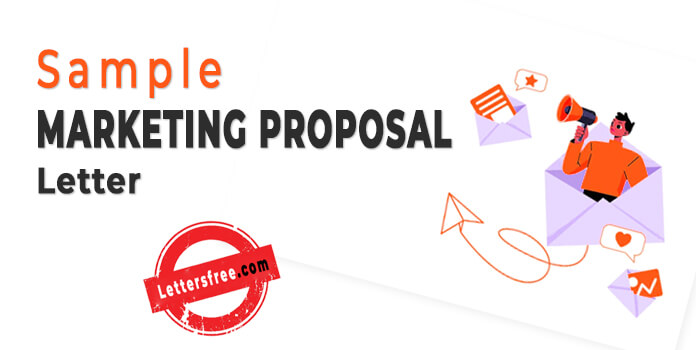 A marketing proposal is written by advertising and marketing agencies proposing a plan to their potential clients suiting their marketing needs. A good marketing proposal helps the agency to win the clients. A good marketing proposal letter is very important to be able to convince the clients of your work.
In this post are marketing Proposal Letter format, simple marketing proposal sample letter and marketing proposal letter template that you can modify and use as per your requirements.
Writing a Marketing Proposal Letter Template & Format
Daniel Dexter
AYZ Marketing Solutions
California, United States of America
October 18, 2022
To
The Chief Executive Officer
Earth Ventures Limited
California, United States of America
Subject: Proposal letter for marketing
Dear Sir/Madam,
We at AYZ Marketing Solutions congratulate you on your new venture, Earth Stores. The mission of your business is thoughtful and it is what the world needs right now. This business is a major movement towards sustainability.
Marketing a new business is not child's play and this is where we would like to step in. We have six years of experience in this field. We have worked with the most reputed companies like Meta, Sky-high, Blue Kart, etc to name a few. We take care of all details regarding marketing, like advertising, public relations, customer acquisition and social media outreach. The quotation that we propose to you is for a six-month based contract. Our team will help you increase your social media reach, acquire customers through offline advertising and undertake and manage events to build and maintain public relations.
You can rest assured and just concentrate on the business part. Let us work with you for the next six months and I promise, you will not regret the decision of appointing us as your marketing agency.
You can write to me at [email protected]. Looking forward to hear from you soon.
Best wishes,
Yours truly,
Daniel Dexter
Head of operations
AYZ Marketing Solutions
+1 (123) 456789