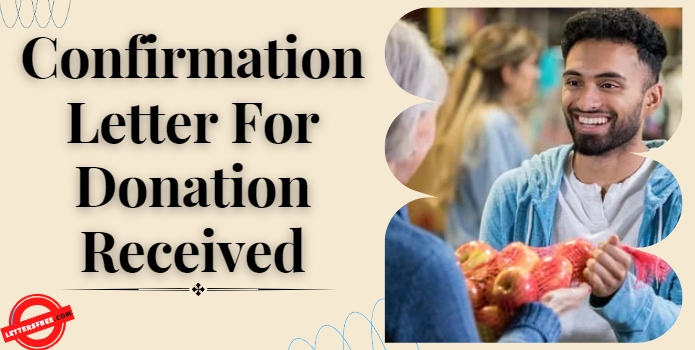 When you have received donation from a person or institution, you must always write a formal Confirmation Letter for Donation in order to thank for the kind gesture. Writing a Donor Acknowledgement Letter is important as it helps the person or institution know that the donation has been received and it also forms a document to keep as a record.
This post shares a Sample Confirmation Letter for Donation Received. You can use this Donation Acknowledgement Letter Template for creating a personalized letter for the same.
Format for Confirmation Letter for Donation Received
From:
Andrew Jacob
Principal
New Age School
New York
Date: February 07, 2023
To,
Mr. Ben Brown
Manager
Zenith Technologies
New York
Dear Mr. Brown,
Greetings!
I am writing this letter to inform you that New Age School received a donation of $ 10,000 for the new computers that are required to be purchased for the students.
On behalf of New Age School, I would like to thank you for your kind support. This aid from your company means a lot to us and will help children learn more about computers and their usage. As mentioned before, we are going to be setting up a new computer lab for the students as computers have become a necessity for the students to study these days.
In case, you wish to contact us, then please feel free to get in touch with us at 9898989898.
Regards,
Andrew Jacob
Given Below are a few donation letter samples for a clearer Idea.
Sample Memo Asking for Contribution
Fundraising Letter for Medical Expenses
Donation Request Letter for Cancer Patients
Donation Letter for Flood Victims
Donation Letter for a Sick Person
School Donation Request Letter Template
Sponsorship Thank You Letter Sample