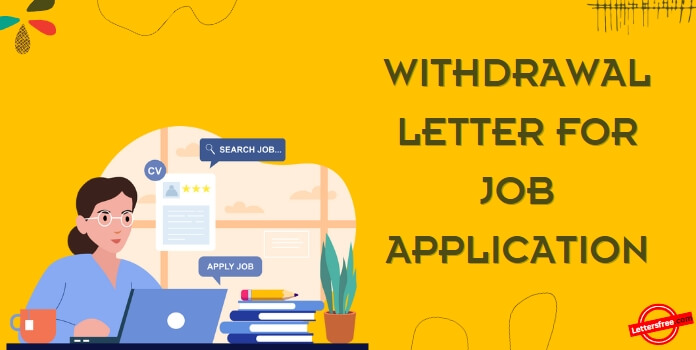 Sometimes the situation is such that one has to withdraw the application for job that one had submitted but this has to be done in a professional manner which means it has to done by writing a Job Application Withdrawal Letter. Such a kind of a letter is supposed to include the reason for taking such a step.
If you are clueless about framing this kind of a letter then we bring you a Sample Letter Withdrawing a Job Application. Use this withdrawal letter sample for application and create your own letter without having to worry.
Sample Format for Withdrawal Letter for Job Application
From:
Anthony Smith
88, Richmond Town
New York
Date: June 19th, 2023
To,
Mr. Robin Black
HR Manager
Zenith Technologies
New York
Sub: Regarding withdrawal of job application
Dear Mr. Robin Black,
I am writing this letter to sincerely thank you for taking out time to interview me and considering me for the position of Senior HR Executive in your company. I regret to inform you that I will not be able to follow up on my job application with Zenith Technologies as I will have to relocate to California for some personal reasons.
Please consider this letter as my formal request to withdraw my job application. I would like to have the application withdrawn as early as possible. I understand that I am doing this at a very short notice and therefore, I would like to apologize for all the inconvenience caused to you. I really hope that you are able to find a suitable candidate for the profile.
Thanking you.
Sincerely,
Andrew Smith
You May Like: Letter of Withdrawal from College due to illness
Top Search: