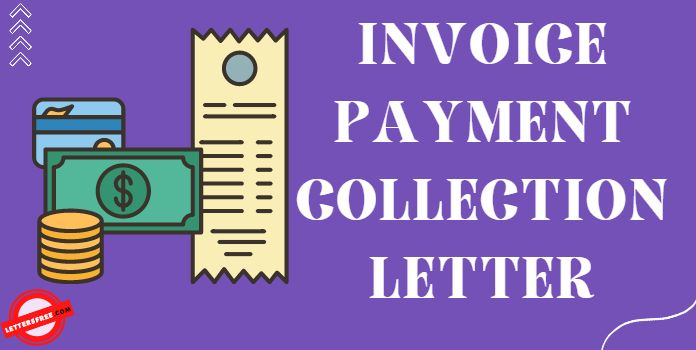 Collection letters are written by companies or individuals in order to make collection when the credit given is overdue. The collection letters are a formal and polite way to ask the company or individual to clear the dues while maintaining good relations. The collection letter format is simple and must contain all the details about the invoice along with the payment overdue. The collection letter sample template makes payment collection sorted.
In this post, we have come up with a collection letter template and example for your convenience. The invoice payment collection letter sample format has been designed to make it easier for you to draft your own letter.
Collection Letter Sample Format Invoice Payment
From:
Richard Brown
Finance Manager
Fun Holidays
New York
Date: January 10th, 2022
To,
Mr. Henry Smith
54, New Era Road
California
Sub: Regarding unpaid invoice of $ 8250.
Dear Mr. Henry Smith,
I am writing this letter to remind you of the undue payments with Fun Holidays, New York.
As per the agreement signed with you on April 15th, 2022, you were obliged to pay us an amount of $ 8250 for the services that were provided to you on April 13th, 2022. In that agreement, you had given a word to clear this payment by January 10th, 2023. You are also aware that our company does not enter into any such contracts but because we have a long association of over a decade and you are one of our important clients, we agreed on such a format.
This letter is a reminder that if you fail to clear these dues by January 20th, 2023, then it will be considered as a breach of contract and will attract legal actions.
You are requested to acknowledge the receipt of this letter within seven working days and complete the payment before the due date.
In case you have any queries, please get in touch with me at 9898989898.
Sincerely,
Richard Brown
Finance Manager
Other More Collection Letter Sample Format, Examples
School Fees Collection Letter
Dispute Letter to Collection Agency
Bad Check Collection Letter
Bad Debt Collection Letter