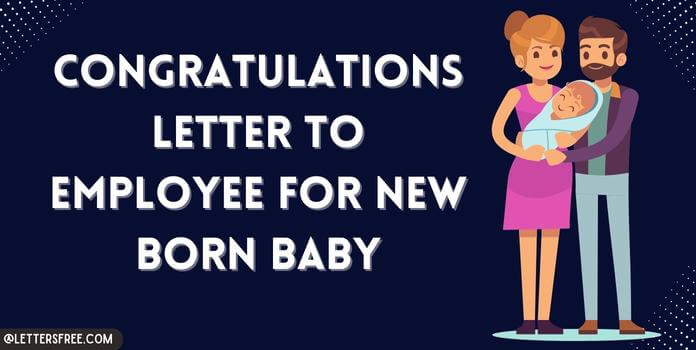 If any of your employee has been blessed with a new born baby then you can always write a congratulations letter to employee for new born baby congratulating on the arrival of the newborn. The new baby congratulations letter is a very simple but thoughtful letter. This congratulations letter for newborn baby girl and boy must include a warm congratulations. Just like an employee new baby announcement letter, this is a short one. You can create one such letter around the letter for new born baby announcement.
Sometimes writing one such letter can be difficult. Here is the sample letter for new born baby congratulation which you can use for creating your own letter
New Baby Congratulations Letter Sample
From:
Richard Smith
Manager
Zenith Technologies
New York
Date: August 25, 2023
To,
Ms. Ana Brown
54, Wilson Street
New York
Dear Ana,
Congratulations to you and your family on the arrival of the new member in your family. Though nine months are a pretty long time but the time flies when you are waiting for a little one to come into your life. I hope that you and your baby girl are doing good. She has got your looks and smile of your husband and she looks really adorable.
From behalf of the company, we have sent you a small present for the baby and we hope that you will like it and the baby will enjoy using it. You shall soon receive it.
Take good care of yourself and your baby.
Regards,
Richard Smith
Manager
Zenith Technologies
New York