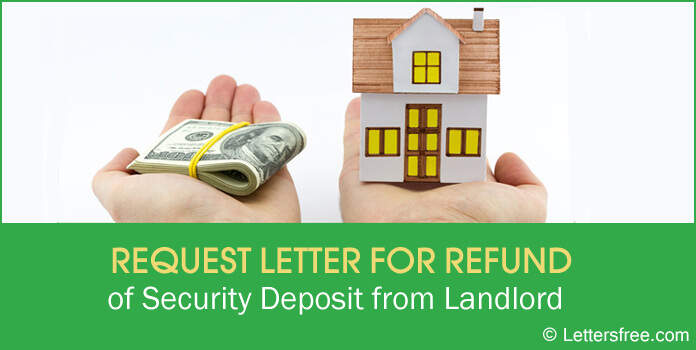 It is a common rule with most of landlords that tenants have to submit a security deposit when they take the property on rent and this amount is refunded to them when they vacate the property. If you also need to ask for refund of security deposit then writing a security deposit return letter to the landlord is the right thing to do. The landlord security deposit return letter is a short and precise letter containing details about the agreement as well the security deposit amount that needs to be refunded.
Here is the Security Deposit Demand Letter Template shared below. You can use this Sample Demand Letter for Return of Security Deposit to write a personalized request letter for refund of security deposit from landlord.
Request Letter Format To Landlord for Refund of Security Deposit
Mr. Amish Patel
54, Gandhi Vihar
New Delhi
Date: March 12th, 2022
Respected Mr. Amish,
I am writing this letter to request you to kindly refund the security deposit that you had taken for the apartment located at B 403, Ridhi Sidhi Apartments, Sarojini Nagar, New Delhi. I had paid an amount of Rs.50,000 as security deposit for the flat on March 2nd, 2022.
According to the rental agreement, the flat was supposed to be vacated on February 30th, 2021 and I vacated it on February 28th, 2021 and handed over the keys to you on February 29th, 2021. There were no damages made to the property and all the dues like electricity and water were also made clear before handing over the keys.
I, therefore, request you to please refund the security deposit amount at the earliest. In case of any further details, please call me at 9898989898.
Sincerely,
Rajat Sharma
More Deposit Letter Format, Example