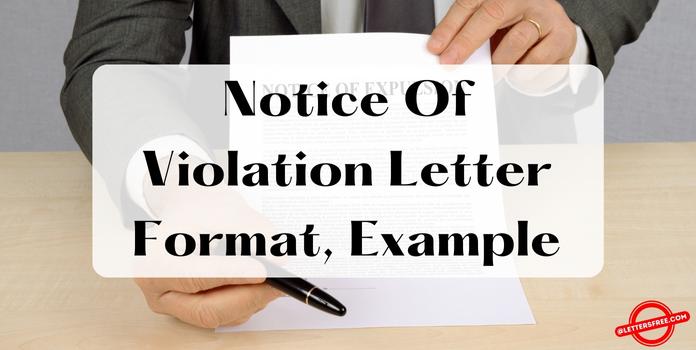 Whenever two parties enter into any kind of legal contract then they have to follow the terms and conditions mentioned in the contract and if one of the parties fails to adhere to these conditions then it is considered a violation. In such a situation writing a violation letter notice is recommended. The violation letter format is supposed to include the conditions that have been violated and the consequences it can attract.
Shared in this post is the Notice Of Violation Letter Sample. You can simply follow this Sample Violation Letter for creating your own. This violation letter template will make it easier for you to draft your own.
Sample Format for Notice of Violation
From:
Richard Grey
54, Henry Hills
New York
Date: July 07, 2023
To,
Mr. Anthony Black
12/A, Gibson Villas
New York
Dear Mr. Anthony,
The purpose of writing this letter is to bring to your attention that one of the terms and conditions of our rental agreement have been breached. As per the rental agreement, you are not supposed to be playing loud music in the society after 10 pm as many senior citizens and small children stay in the society. Time and again I have requested you to keep this in mind but you have violated this important clause again and again.
I am writing this letter for formally request you one last time to kindly follow the rules mentioned in the contract and do not play loud music after 10 pm or else I will be compelled to terminate the contract if things do not change.
Regards,
Richard Grey