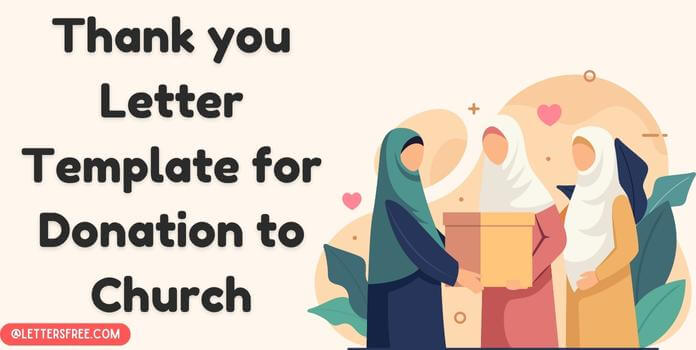 If Church has made a donation to you or your organization for some cause then you can always write a Donation Thank You Letter to it expressing your gratitude for the help. The Thank you letter for church donation is supposed to be a simple and short letter which includes a thank you note along with the little detail about how that donation will be used.
In this post, we have come up with Sample Thank you Letter for Donation. If you wish to draft a thank you letter for donation to church then you can always use the Church Donation Thank You Letter Template shared in this post. This Sample Donation Letter can be conveniently used for creating a letter with perfection.
Format for Thank You Letter for Donation to Church
From:
Mathew Jacob
54, Richmond Town
New York
Date: Oct 14, 2023
To,
The Pastor,
St. Anthony Church
New York
Sub: Thank you letter for donation.
Respected Sir,
I, Mathew Jacob, am writing this letter to thank the Church for the donation of $2580 for the medical treatment of my daughter.
In these difficult times, when I had no hope to have my daughter treated for her ailment, your financial help turned out to be a blessing. With this sum of money, I will able to have her treatment proceed without any hurdles. And I am sure with your help and your blessings my daughter is going to recover from this ailment and come back home soon.
The Church has always been there to help us and guide us and this time when all doors had closed on me, your help came as the ray of hope for me and my family. Once again, I would like to thank you for your kind support.
Thanking you.
Sincerely,
Mathew Jacob
54, Richmond Town
New York